Headshots versus Branding Portraits
What is the difference between a headshot session and a branding session?
This is a question we get a lot here at the studio. Both represent your brand, but one session offers a lot more than the other.
HEADSHOTS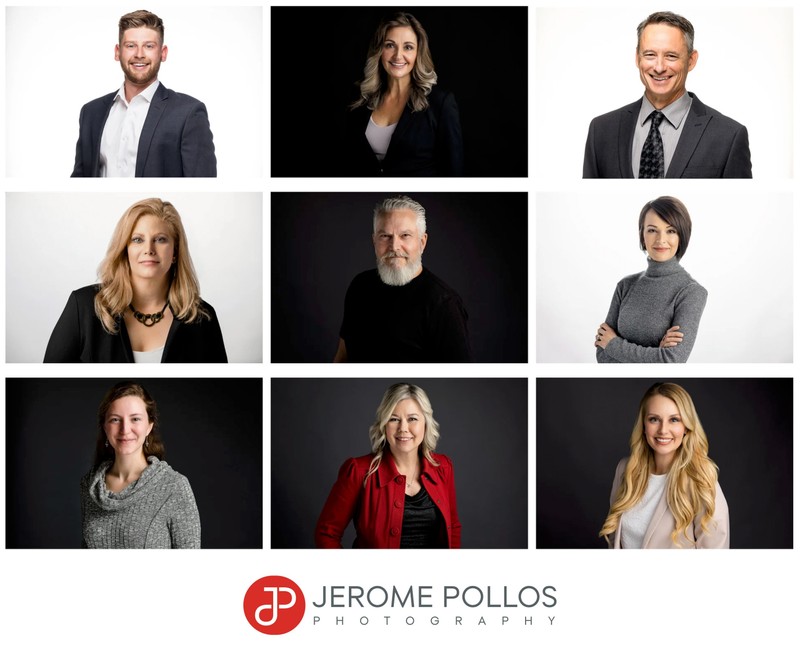 With a headshot, it's basically an identification image — a glorified driver's license photo ... with a lot more style and you can actually smile.
Headshot images can be used on your business cards, email signature, "About Us" pages on website, social media profile images, Zoom, Teams, Hangout profiles, etc.
These session are aimed at one thing, getting solid head and shoulder images to fit into those specific uses.
When hiring a headshot professional, the two most important things you're looking for is the style they provide (lighting, backdrops, posing, etc.) and the experience you've heard from others who've worked with a specific photographer. If you like the style and want the same type of experience, you know you're on the right track.
Depending on the studio, sessions can range in time from 15 minutes up to two hours.
In our studio, we aim for that "In-N-Out" approach with a session that last up to 30-minutes. We'll chat a bit about your needs and the look and feel when we book your session. Then the day of your session, we'll review what your wanting to showcase in the image, discuss how the session will go down, and then get to work. Everything we shoot in studio is done tethered to a computer, meaning you get to see the images as soon as they're captured to ensure we're getting images you know you'll love.
Our average headshot clients select five final images, but it can range between one or like a recent client who selected 15 from one 30-minute session.
BRANDING SESSIONS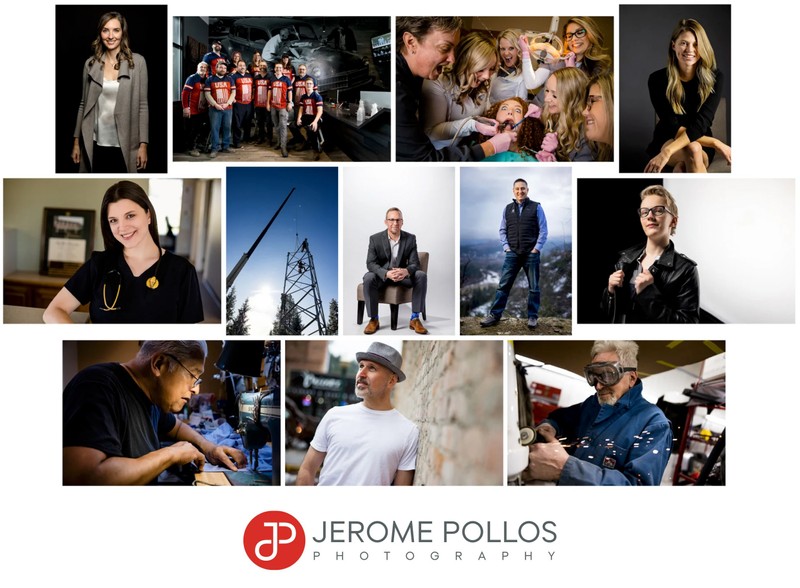 For professionals that require a lot of images to help highlight themselves and their brand, branding sessions are a perfect fit.
These sessions allow up to three hours of photography. That's a lot for one person. But there's a reason for the lengthy session — variety.
Headshots are always part of a branding session. But then we go beyond the headshot.
During the consultation, we'll talk about:
Different clothing options
Poses
Lighting design
In office/work place options
Activities
Detail images of products and/or service
Any other image needs for your website, social media marketing, advertising, trade shows, etc.
The consultation is a complete brand survey and identification to ensure we're getting images that have a life beyond the first-time use. You want to have images that you can use for one to two years for all your business marketing needs.
If you have a website that focuses on you, or even your entire team, you'll need images that identify each team member (aka headshots), showcase them in the environments that connect with clients or audiences, and highlight the services they provide.
Once the branding session is completed, we'll pull up all the images on a projector screen and narrow down to just the images you feel is needed for all your marketing and branding purposes.
QUICK RECAP
Headshot Session
30-minute session
A simple, head-and-shoulders image
Typically need 10 or less images
One outfit
One lighting style
To schedule your headshot session

CLICK HERE
Branding Session
Includes a brand strategy consultation
Up to three-hour photography session
Aimed at providing multiple images to use for all your marketing needs
Offers a variety of locations
Multiple outfits and poses
Tailored lighting design to match your brand
To schedule your branding consultation session

CLICK HERE